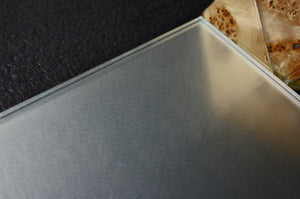 Fine paper fibers laminated mirror with diffused reflection.
Moisture resistant. Suitable for splash backs and powder rooms.
Made to size with factory edge finish and notches, if required.
Annealed Ultra Clear (Low Iron) glass and mirror.
Thickness/ laminated glass: 5/16" - 1".
Size: up to 32" x 128"
Samples are available for registered A&D customers.
Email us with your project requirements.